Pastor John A. Kilpatrick
In 2005, the Lord began to deal with me about planting a church on the Eastern Shore of Mobile Bay. Shortly afterwards, a prophet, which I love and respect, called me and said, "John, I had a dream about you last night. I saw you standing before the Lord, and you had on an admiral's uniform. You took off your hat and put it under your arm. The Lord was sitting behind a desk, talking to you and said, 'Well John, I see that you've made the rank of admiral, but you don't have a ship. We've got to get you a ship.'" The prophet then told me, "That ship, John, is a church. The Lord is saying, 'You don't have a church, and we've got to get you a church.'"

After sharing the dream, he made some small talk. Right before he hung up, he said, "The Holy Spirit says to tell you that He's leaving a lantern light for you in the tree line of Mobile Bay. At first, you will have to go by lantern light, but in just a matter of time, and it won't be long, the lantern will go out; and you will have the noonday sun. Everything will become extremely clear, and you will have understanding"
After that, I was praying and asked, "Lord, what do I name this church? I don't know what to name it." The Holy Spirit spoke to me and said, "What's the most important thing in your life?" I said, "Your Presence." He said, "Well, call it Church of His Presence." As soon as I heard that name, I knew that was exactly what I was going to name the church.

I started the church on January 8, 2006 in the Daphne Civic Center in Daphne, Alabama with no advertisement, and 227 people showed up on that first Sunday. We have been growing ever since and continue to see the Lord move powerfully. God has blessed us tremendously!

Church of His Presence is a church filled with people that have been touched by the power and presence of God. It is a church where people come and truly experience the sweet, glorious, refreshing, and rehabilitating presence of the Lord.
There is only One True God—revealed in three Persons: Father, Son and Holy Spirit.
We believe in the Deity of the Lord Jesus Christ. As God's Son, Jesus was both human and divine.
The Scriptures are inspired by God and declare His design and plan for mankind.
Although originally good, man willingly fell into sin—ushering evil and death, both physical and spiritual, into the world.
Every person can have restored fellowship with God through repentance and faith in Jesus Christ.
We practice two ordinances:
Water Baptism by immersion and Holy Communion.
Baptism in the Holy Spirit
The Baptism in the Holy Spirit is a special experience following salvation that empowers believers.
Evidence of the Baptism
in the Holy Spirit
The initial physical evidence of the Baptism in the Holy Spirit is "Speaking in Tongues."
Sanctification initially occurs at salvation and is also a progressive lifelong process of separating from evil as believers become more Christlike.
We believe "the Church" is the Body of Christ and consists of people who have accepted God's offer of redemption through Jesus Christ.
A divinely called and scripturally ordained leadership ministry serves the Church.
Divine healing of the sick is a privilege for Christians today.
This blessed hope is when Jesus raptures His Church prior to His return to earth (the Second Coming).
Millennial Reign of Christ
The Millennial Reign of Christ is when Jesus returns with His saints at His Second Coming and begins His rule over earth for 1,000 years.
A final judgment will take place for those who have rejected Christ.
New Heavens and New Earth
We believe and look forward to the perfect New Heavens and New Earth that Christ is preparing for all people, of all time, who have accepted Him.
We believe in the sacredness of marriage between one man and one woman.
We believe in the Biblical principle of tithing.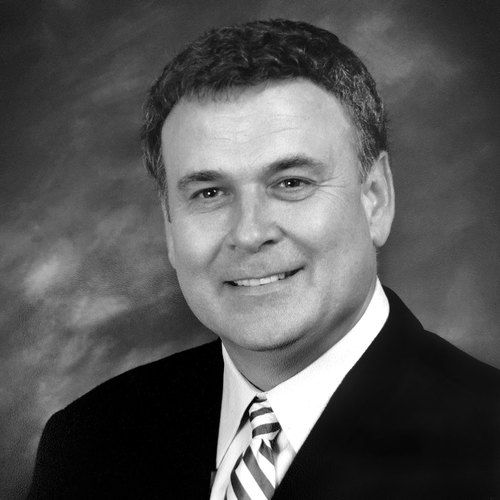 Founder & Executive Pastor
John Kilpatrick was blessed to experience the glory of God as Holy Spirit entrusted him with the pastoral oversight of the historic Brownsville Revival in Pensacola, Florida and the Bay Revival in Mobile, Alabama. He currently serves as the founder and executive pastor of Church of His Presence. He also travels across the nation spreading the fires of revival and impacts churches worldwide through media ministry. With over fifty years of pastoral ministry, twenty-two of which included his ministry at Brownsville Assembly of God in Pensacola, he and his wife, Brenda, are fulfilling their apostolic call by helping to establish churches and mentoring ministers.
Brenda Kilpatrick has ministered alongside her husband for many years. She was a vital part of the Brownsville Revival, especially as she ministered to women through Awake Deborah conferences. Her testimony of how God touched her in revival has helped countless women overcome insecurity and to mature in Christ. She now directs the women's ministry at Church of His Presence and continues to minister to women through Awake Deborah conferences. She and Pastor Kilpatrick have two wonderful sons and daughters-in-law and have six lovely grandchildren, plus two great-granddaughters.
Burke Zack serves as a pastor at Church of His Presence under the leadership of John Kilpatrick. He also serves as the youth pastor. Prior to moving to Daphne, he served under the leadership of Lindell Cooley in Nashville, TN. He spends his time pouring into young people while encouraging others to passionately pursue Jesus Christ.
Logan Justice serves as an associate pastor at Church of His Presence. He ministers to young families, and helps coordinates church events. Before moving to Daphne, Logan served as both a lead pastor and youth pastor.
Rob Cox serves as worship director at Church of His Presence since 2015. Before coming to Church of His Presence, Rob was touched and influenced by music from the Brownsville Revival. He also traveled across the United States to lead, write and record worship music.
Ciara Jones serves as the children's director at Church of His Presence. Before moving to Daphne, Alabama, she was a nursery director in California. Her heart is to help children encounter and know the love of Jesus and the power of the Holy Spirit.
Sandra Bloodworth serves as the nursery director at Church of His Presence. She has ministered to children for over 30 years, including serving as the nursery/preschool director at Brownsville Assembly of God during the Brownsville Revival. She strives to provide a safe, caring and healthy learning environment for children under five years of age as they grow to love and worship God.